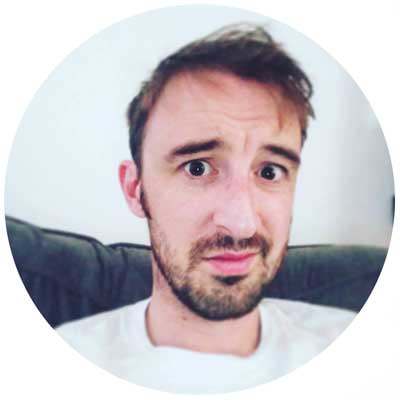 My name's Sam Freeman and I'm a professional arts marketeer as well as an occasional writer, director, storyteller and stand up comedian.
In 2001 I started working as an Usher at the Stephen Joseph Theatre in Scarborough. In 2003 I moved to York and was part of York Theatre Royal's front of house, box office and then marketing teams, developing my skills and working on productions. In 2009 I was co-Artistic Director of York's inaugural TakeOver Festival before moving to Liverpool to become Marketing Manager of Unity Theatre. After six years at Unity which included rebranding, new websites, directing and, on one occasion, performing, I moved to Wales' Theatr Clwyd as Director of Marketing & Communications.
In theatre I've written three and directed six  shows while my wildly unsuccessful comedy career peaked in 2015 being booed off in the final of a competition. Since that raucous night I've performed two solo shows to a cumulative audience of 32 people, gigged with Gary Delaney, Tom Stade and Tudur Owen and currently run Theatr Clwyd's Comedy Club successfully and Chester's Commo Comedy Club much less so.
A Slightly Long Pre-Amble I've been writing notes for this blog for a little while - that's unusual - usually…