I've been gradually working my way through Netflix to find the best programmes available. It's an eclectic mix of comedy, drama and whimsy which I hope you enjoy.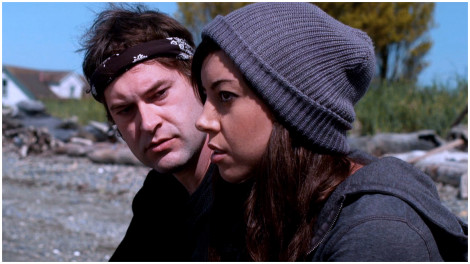 Safety Not Guaranteed
We live in an inherently cynical world. Magic, fairies, time travel, crazy ideas and perhaps even surprised wonder seem increasingly suppressed. This beautiful film takes that cynicism we have for the world and tells us that it is true, then, in a moment of blissful genius, brings back magic and dreams. Think of the moment where Sam Neil's character in Jurrassic Park first sees a dinosaur, it's that kind of moment.
Ferris Bueller's Day Off
An old film I'd never quite got round to watching. It's essentially a series of sketches about, as the title suggests, Ferris Bueller's Day Off. But it's more than that, it's got an innocence about it, a coming of age resonance, it reminds us of a better time we all think we knew but none of us experienced.
Le Week-end
Why is love always about the young? It's always about sex, lust, romance, shagging on bins or standing in the rain saying I love you to a bespectacled Hugh Grant. Le Week-end looks at older love, morphed by time, corrupted and reinforced by experience, perfect for those moments of introspection about love we all have.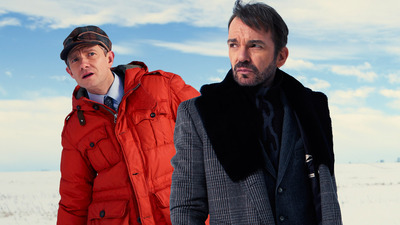 Fargo (TV Series)
I never saw the film. The series won me over in three ways. Firstly the soaring orchestral underscoring which perfectly captures the essence and tone. Secondly the script that makes Billy Bob Thornton and Martin Freeman's interactions electric and brimming with tension. Finally, Allison Tolman, the actress who plays the police detective, whose understated performance is utterly sublime.
Louis Theroux (All)
Naivety is a powerful tool, so shows Louis Theroux, in his brilliant series. The range available on Netflix is fantastic, you can start with the earlier series where, he is, eager to please, through to the more cynical older elder statesman of the documentary. His subjects never fail to evoke mixed feeling, creating an inability for the viewer to decide definitively on what you previously thought was a clear-cut issue.
The Other Guys
This film is bad. Terrible. Absurdly bad. But yet genius. It creates an incredible parody of the hero  cop movies, then blows it apart and leaves in its place a comedy in the Anchorman style. But unlike its new reporting companion, it's more subtle, multi layered and, consequently, funnier.
Calvary
Brendan Gleeson does grumpy,  wise and Irish incredibly well. Which is good really as he is Irish. He's an actor who dominates the screen, but never seems to pull focus from the supporting cast, he's always a notch above but never to the detriment of the scene. If you've seen the astonishingly good In Bruge, the fantastic, The Guard, then this is the next, if darker step that shows a great artist at work.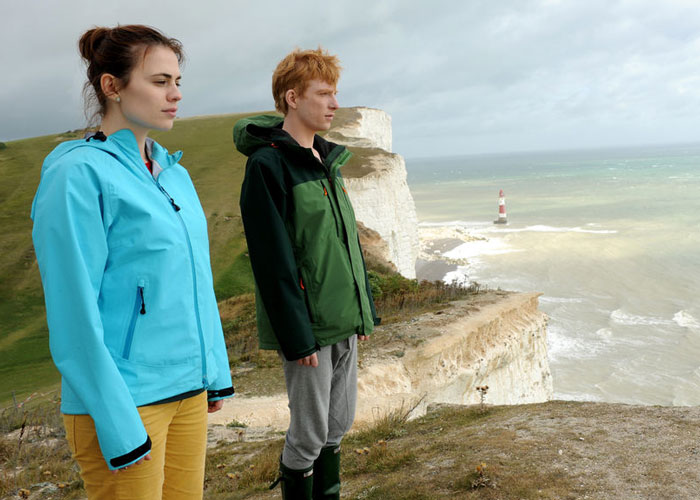 Black Mirror
Charlie Brooker's black comedy series takes a dystopian look at the future, but cleverly avoids the Orwellian version (communist Russia) for something more realistic and arguably scarier for it.  The cast includes Rory Kinnear,  Hayley Atwell, Domhnall Gleeson and Daniel Rigby.
Chasing Amy
One of those films you know the title of but have never really watched. It's a love story with dodgy morals that explores sexuality, love and romance. It's not deep, meaningful or artfully directed, it is a nice Saturday night film to enjoy with a Pizza and Beer while asking yourself, what would I do in this situation.
Secret State
Political thrillers are tough to get right. Often they're incredibly dull and fail to build enough tension, bogged down in process rather than driving a story forward. It's nice to have a really likeable politician as a central character, someone who you like and almost admire. You're taken on a journey that pushes you around, a cat and mouse game – you want to believe good overcomes evil, but does it? Stars the brilliant Gabriel Byrne and the outstanding Charles Dance.
also check out….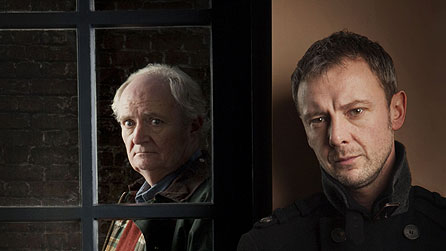 Life On Mars
If you missed it the first time round it's well worth a look, if not for the fabulously repellent DCI Gene Hunt… A name you'd suspect his colleagues wouldn't always pronounce properly. Stars John Simm & Philip Glenister.
Exile
Another John Simm series, but this time playing a investigative reporter. Worth it for the supporting cast of Jim Broadbent, Olivia Colman, Timothy West and Claire Goose, all at their very best.
Enjoyed this? Give it a share!